Greetings Managers,
Wishing you well on the first week of the semester. I would like to take this opportunity to introduce myself. I am Shannon Quihuiz, your CDMA President for the upcoming year. I am honored to serve you all and appreciate the opportunity to work with your CDMA's board members to execute our vision and mission.
I did not imagine when I took on this role that COVID-19 would still be raging, but here we are. Thank you all for the hard work, dedication, and perseverance that you have put forth over the past 18 months. CDMA will continue to advocate for managers during this unprecedented time. With that being said, I would like to introduce CDMA's priorities and goals for the 2021-2022 academic year:
Communication: Improve communication channels to keep managers well informed.
Internal processes and structures: Build CDMA's infrastructure to outline fundamental systems and processes.
New initiatives: Enhance CDMA's role in restoring and building trust, develop a mentorship and/or leadership program, and onboard.
As part of CDMA's communication initiative, we scheduled an All Manager's Meeting with Chancellor Weispfenning. Our aim is to engage in a facilitated question-and-answer session, focused on the District's return to work plan, including the face-covering requirement for indoor spaces on District property and the vaccination requirement. Please save the date for Thursday, September 9, 2021 at 1:00 pm. Submit your questions here.
We also created an accessible way to provide feedback, (refer below) and we look forward to hearing from you.
In service,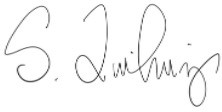 Shannon Quihuiz
---
Be Heard!
In addition to reaching out to your CDMA officers and representatives, the CDMA Feedback Form is an avenue to share your feedback, comments, and ideas with us. Thank you!